About
Tiny Town is an extracurricular browser-based roleplaying journey, screenshared on Zoom for children. Children play characters they have designed in a world that they have collectively built with their drawings, sculptures and found things.
Values
We want players in Tiny Town to feel welcome, heard, ready, embodied, empowered, creative, honored, positively challenged, excited, curious, emotional, wonderful, generous, vulnerable.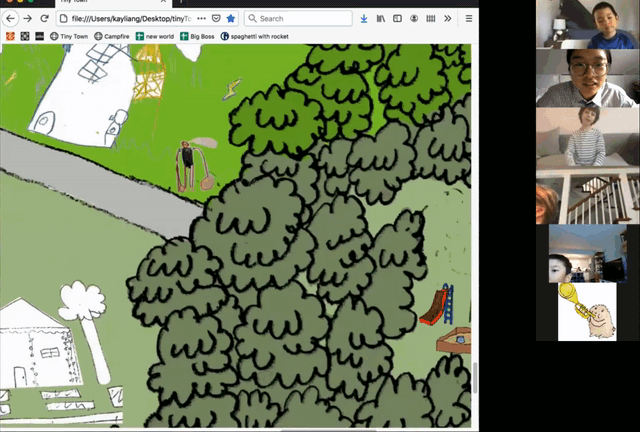 Reviews
"This is my best childhood and adulthood dream. I did not expect this at all."

– Nam (Design Strategist & Organizer)


---

"Yeah, this is soooo wild! I love it!"

– Omar Razo (Designer at CIID)


---

"Kay has co-created with children a virtual village where they role play adventures like sneaking out of their homes to stumble upon a music festival of singing dogs – captured here. In this prolonged time of uncertainty, fear, anxiety, and containment this canine chorus was the perfect way to stretch our imaginations for the cities, schools, and communities that we can make possible when we design together. We need joy, we need each other, we need rainbow toilet paper, and we need everyone at the table."

– Adriana Young (Rui's Mom)


---

"Kay you make the best platforms for people to play and share and be happy ~"

– Maya Cannon (Creator of the Doggy Band)


---

"It exploded my brain! I was able to dream!"

– Maria Gerdyman (Plays Tim, Big Boss and many other Cityzens in Tiny Town)


---

"Kay's invitation to friends to join was so open ended and welcoming I felt like being asked to come and play. That openness and trust she gave us made so many weird and amazing things to come out of what we contributed. From music bites, library entries, images, photos, drawings and plot lines. It was super liberating for me to draw and invent for an audience of young world builders."

– Ayako Maruyama (Tiny Town Asset Designer and Mentor)


---

"A city is so big, so weird and so fun. Writing about one is even more so. There is nothing "tiny" about Tiny Town."

– Joshua Chang (Tiny Town Urban Planner and Folk Historian)


---

"I feel so excited at how these kids are going to remember this stuff in the future. They'll always carry the memories inside them. That's how one-of-a kind computer games survive in someone's life!! Or at least in mine. They'll never forget!"

– Theia Flynn (Tiny Town Librarian and Consultant)


---

"yo! I really really love what you're doing, Kay. I think it's frikkin unbelievable. And most of all, I think it's so amazing that you're harnessing all your different gifts in the way you are. World building, tiny things, and your quirky art, all of which I love, being put together in an educational format totally blows my mind. I often look at what people are doing and think to myself 'I can probably do that, or better' and my ego bottle fills up a little more. But with your project I'm just like 'wow, this is really unique and beautiful, and so different from what I can create' and it puts me in awe."

– Ian Shimizu (Mentor and Friend)


---

"I really love the embrace of draggability. It really engages the kid part of your brain that likes to imagine rather than watch pre-prescribed animations."

– Michael Caplan (Engineer and Philosopher)

Press
Urban Technology at
University of Michigan week 76
By Bryan Boyer
January 2022
@Substack
"The goal is to get kids involved in designing and imagining their dream cities. "This project is important to us because we want to help build cities where people can belong and thrive," said Liang and Gerdyman. "Both of us were deeply shaped by the cities we grew up in and witnessed how their rapid growth has left so many behind. The urban educators and organizers that we met along the way have inspired us to thoughtfully design experiences for people to connect with each other and the places they call home.
---
Kids vs. Zoom

By Adriana Valdez Young
November 2020
@Medium
"Artist and educator, Kay Liang, talks about squashing "Zoom Gloom" with dog bands, friendly robbers, and disco breaks."

---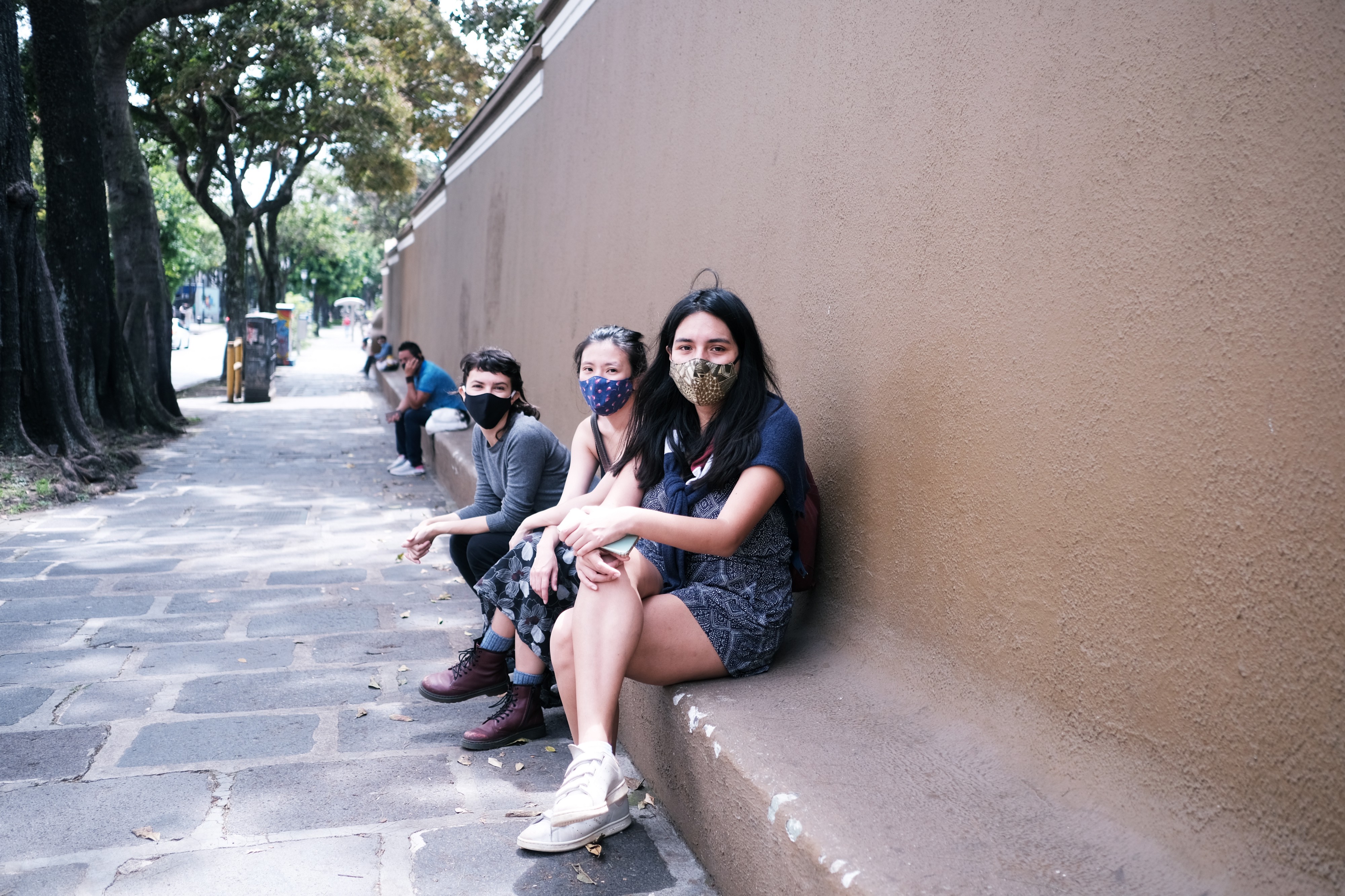 Designing for community
during a global pandemic
By Adriana Valdez Young
August 2020
@UX Magazine
"We spent time with the artist Kay Liang in the wild and magical world of Tiny Town, which she created with eight kids when the pandemic first unfolded in the spring."