Tiny Town

An extracurricular browser-based roleplaying journey, screenshared on Zoom. Children play characters they have designed in a world that they have collectively built with their drawings, sculptures and found things.



Audience
Ages 5-8 and 8-12.
4 children per Tiny Town cohort.
Dates/Times
Cohort 1:
January 11th to March 8th 2021,
Mondays, 4-5pm ET (Ages 5-8)

Cohort 2:
January 12th to March 9th 2021,
Tuesdays, 4-5pm ET (Ages 5-8)

Sign Up
If you find the cost to be too costly, we have limited discounted at half price spots available. If you wish to apply for financial support, email us
here
and describe your specific circumstances.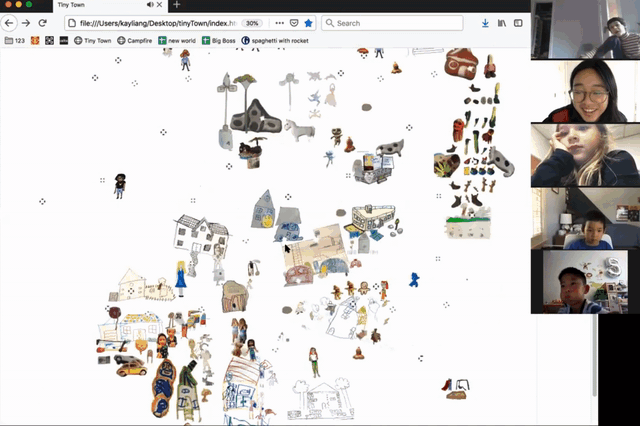 FAQ
What will my child need for Tiny Town?
Tiny Town is run on Zoom.us. You will need to install the Zoom Desktop App.

Required Materials: Pencil, Paper, Phone/Camera

Optional/Recommended Materials: clay, pipe cleaners, scrap fabric, popcicle sticks, colorful tape, cardboard, stuffed animals, food etc.
What skills can my child develop in Tiny Town?
Roleplaying, Collective Worldbuilding, Game Asset Making, Improvising.
What are some of the activities in Tiny Town?
Designing our own characters, homes, markets, objects, outfits etc. through drawings, sculptures and found objects.
Exploring and creating new zones like the library, the farm, the music festival and Megamall.
Inventing new ways to play, travel and communicate inside Tiny Town.
Connecting with fellow players and going on quests together.


Looking for a shorter, more
frequent and affordable program?